DETart Blog
Communication Channels
From Mail, to Telephone, to eMail, to all our day by day communications in Chats, Social Media and all the different networks.
Some interesting numbers from all the communication channels we use. Have a look, learn and enjoy.
Infographic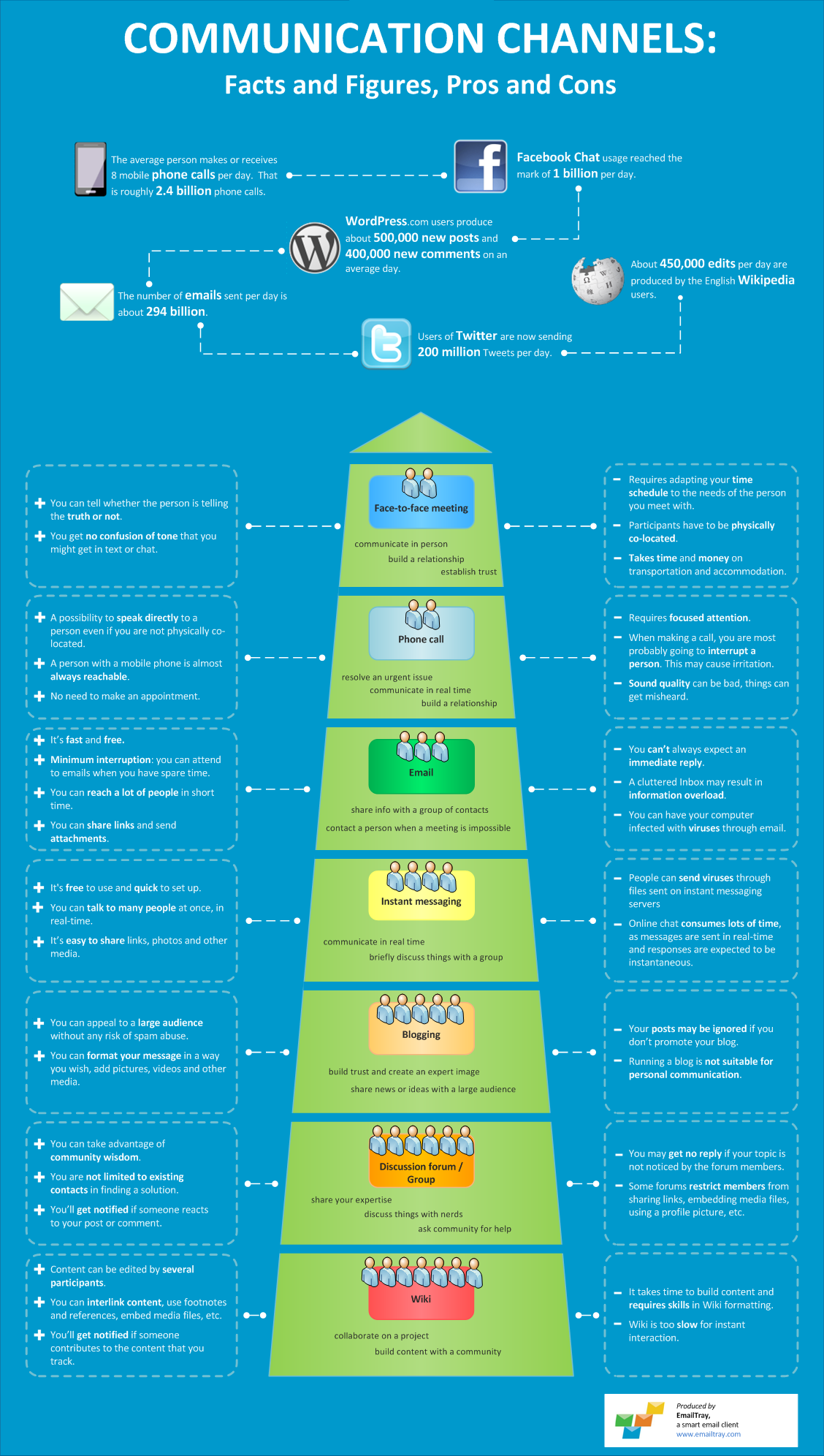 Tell me
Which channels do you prefer and why?
Do you agree to this numbers?